Netrunner
is a living card game published by Fantasy Flight Games. As for many other games of this type, players are prone using a playmat on which they can put their card: the pros are cleanliness of the board and ease in picking up the cards.
For a game group based in northern Italy I've realized a modification on a common playmat themed around Android: Netrunner.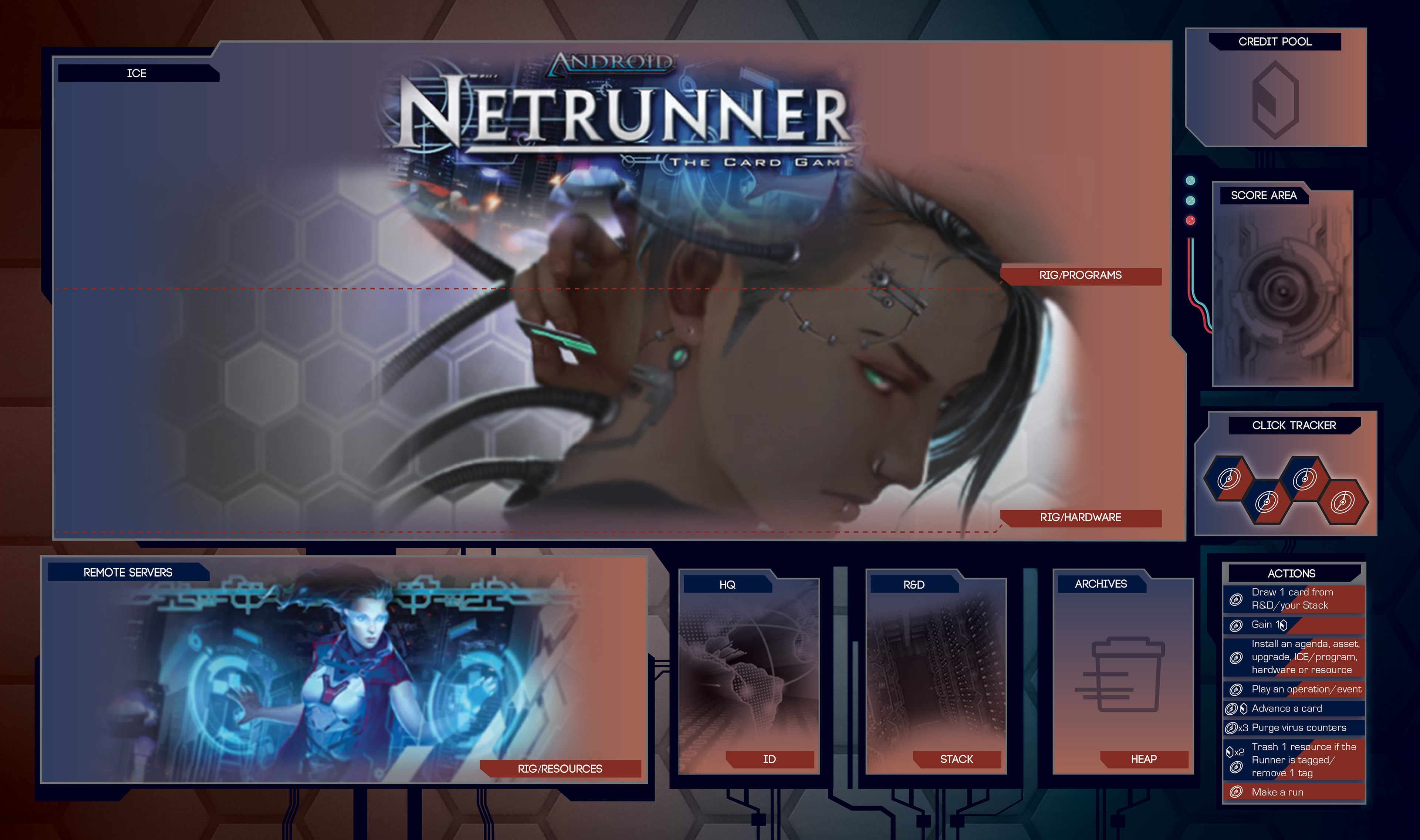 The game is based on
two different factions
, with unique game mechanics and both used in turn by the players during a game. So the playmat had to show common game spaces used for different types of gameplay.
Using a base template, I've reorganized the game area in multipurpose spaces: the two factions can play with the same playmat now simply using the same areas for different actions (different coloured tags show the purpose of every area).
You can also download
THIS FILE
, ready for InkedPlaymat. Remember the Creative Commons on this project and the Copyright on the images when you use this file...
Fantasy Flight games owns the game, the artworks, the name and everything about Netrunner.
This playmat is not for commercial purpose.