Site redesign of the "SchoolToon" site, with a draft of a possible new logo. The concept behind the exercise is to give SchoolToon a "Institution feeling" and the appearance of a full-fledged school, not just a service.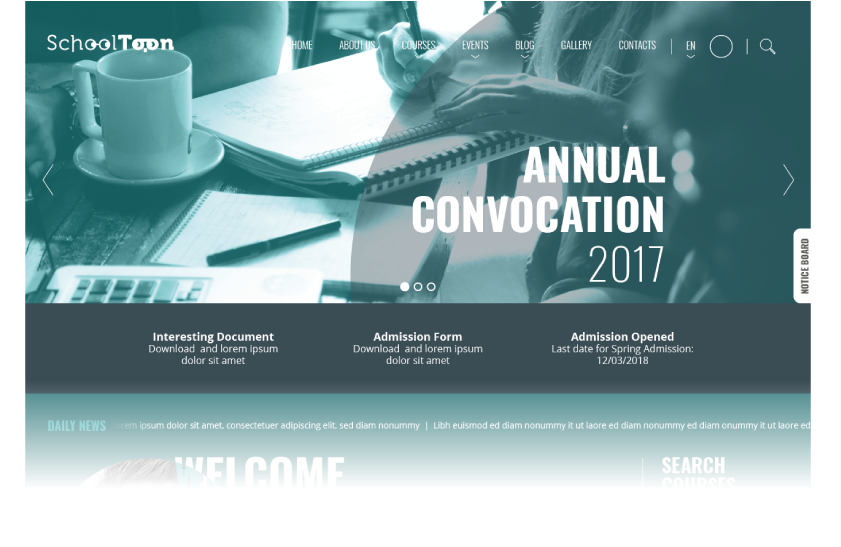 ___
DETAILS AND INTERACTIONS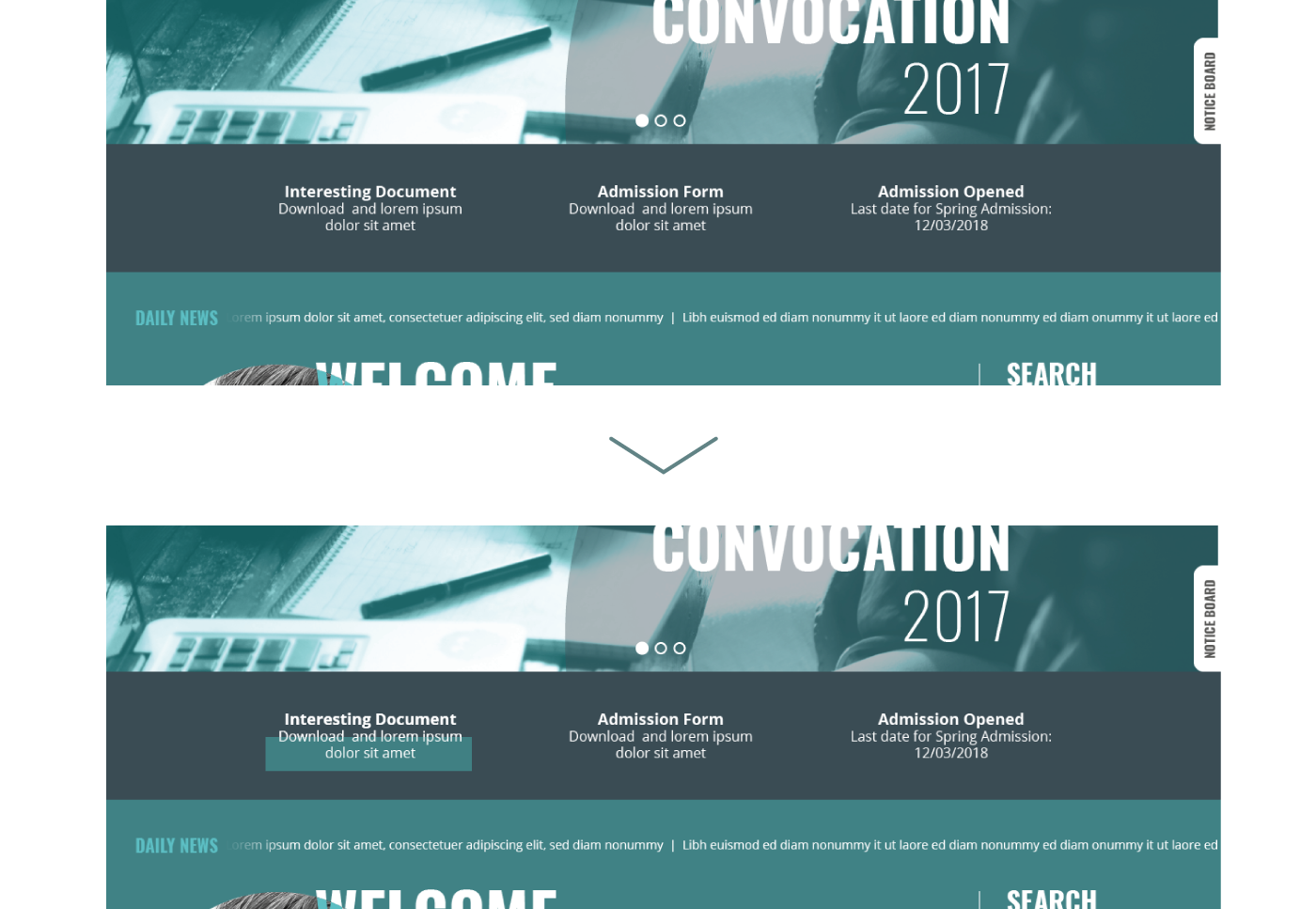 ___
Descriptions/Tags
Social/media section (mainly Youtube, Facebook and Twitter)
___
Descriptions Events
Preview of the contents of specific events hovering/on tap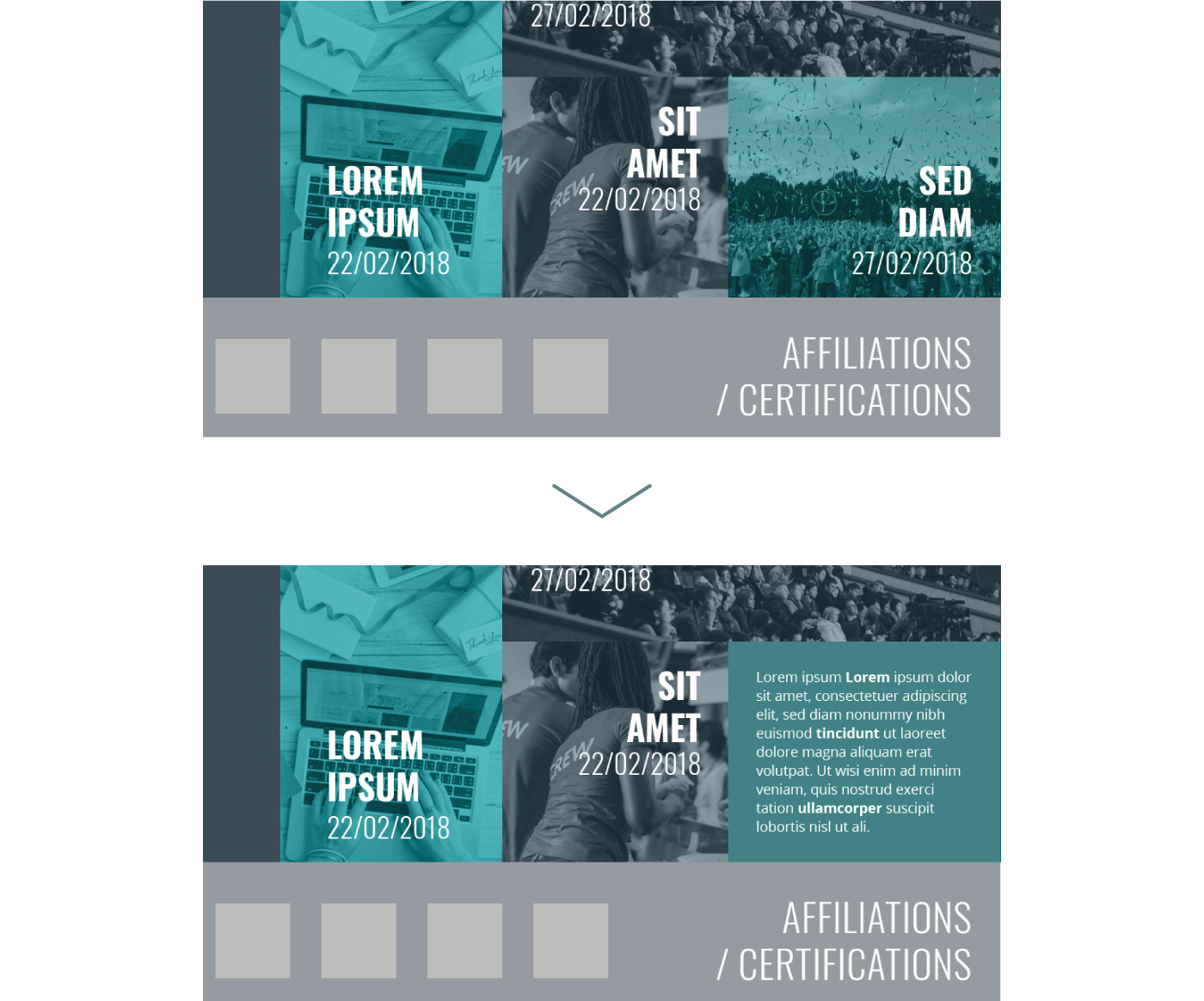 ___
NOTICE BOARD
Always present as a button on the right, it's an overlay with the latest new/info or notifications for the registered user, and a call to action for unregistered ones.