Twincity

is a contest about identifying original concepts of interior design

(in terms of home space, decor and art)

inspired by Chinese heritage and filtered by Italian/European visual culture. 
The proposals went from the starting 8 to the following 2 (in the end, the first one has been choosen to represent the contest).
FIRST PROPOSAL -
TYPOGRAPHIC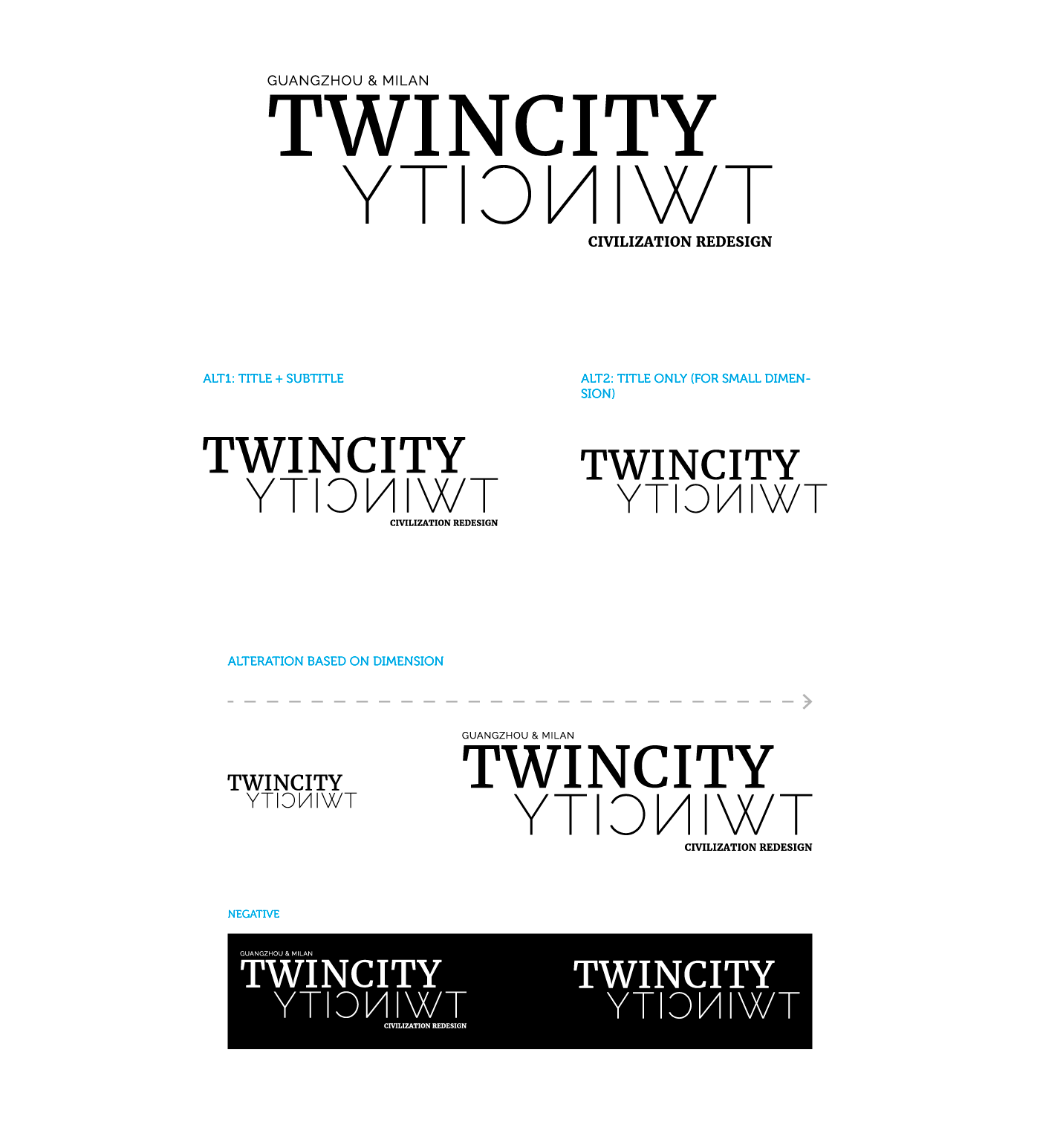 SECOND PROPOSAL -
DYNAMIC
The dynamic creation of the logo starts with the generation of a 3x3 grid based on the layouts of the two cities,

Guangzhou and Milan

, rotated and centered.
The typography can be placed in the grid with simple rules in order to create an array of variations based on the initial rotation of the layouts and the text final position.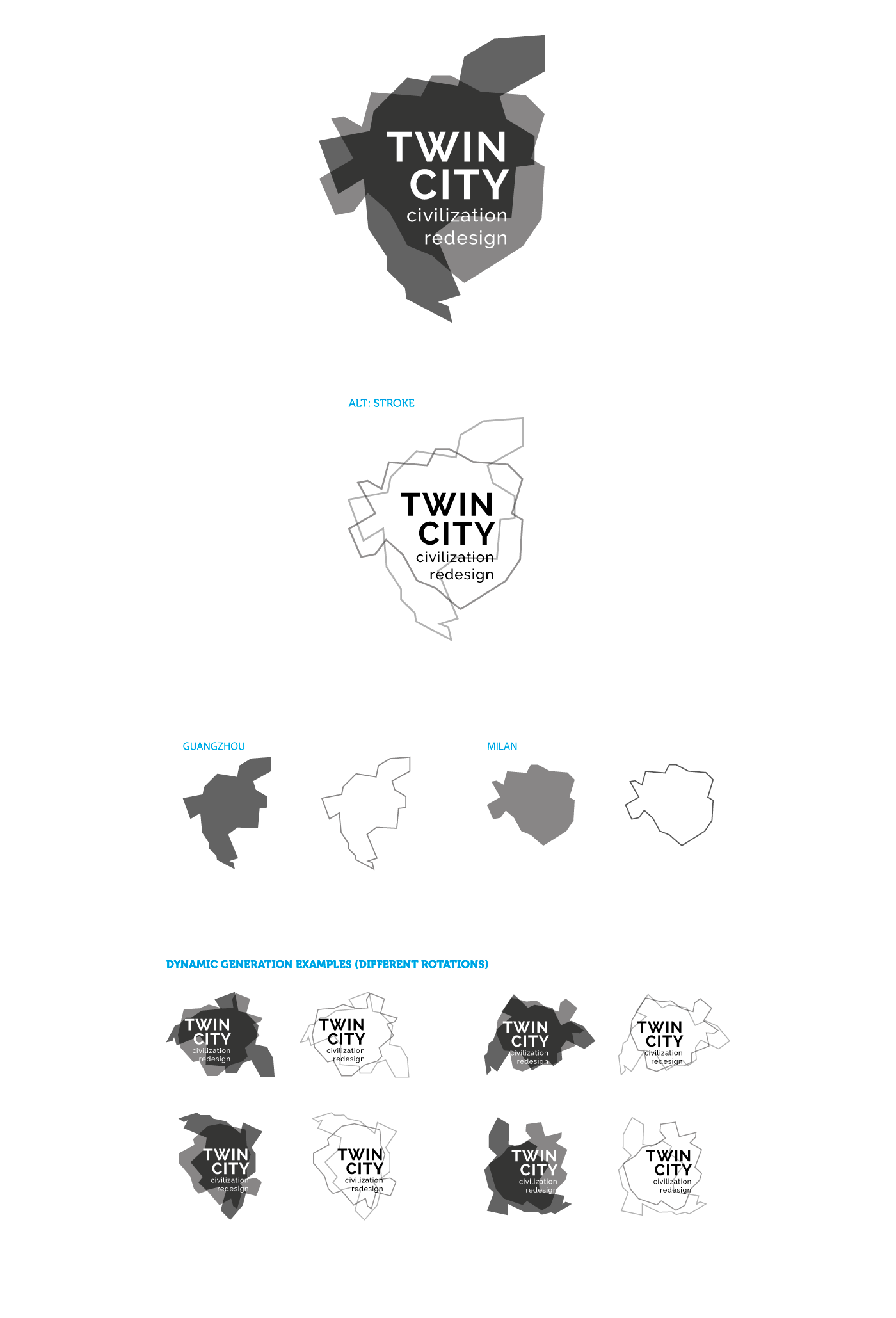 You can find more info about the contest
HERE